---
Attractive!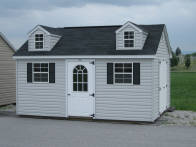 Customers comment on the "good-looking storage sheds." But there is more than just looks! Careful thought and hard work are invested into every Garden Shed, to combine sturdy with beautiful. You want an outdoor shed that will last, and be an asset to your property.
Affordable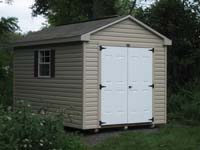 Experience has helped us streamline the workflow and increase efficiency. We are learning every day. The search is on for higher quality materials and better methods. You can expect good value from Timber Mill Storage Sheds.
Practical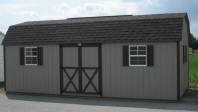 "I would like to have my garage back!" Does it sound familiar? It makes good sense to take care of what you own. Make enough space in the garage for the car. Keep your other valuable tools in the Garden Shed where you can get to them. Where else can you buy an addition for so little?
Timber Mill Storage Sheds
Timber Mill Storage Sheds - Where the people are Friendly, the sheds are built Carefully, and the buildings are Outstanding. Timber Mill Storage Sheds builds outdoor buildings that are attractive, affordable and practical. Take a little drive and Come Visit Us!